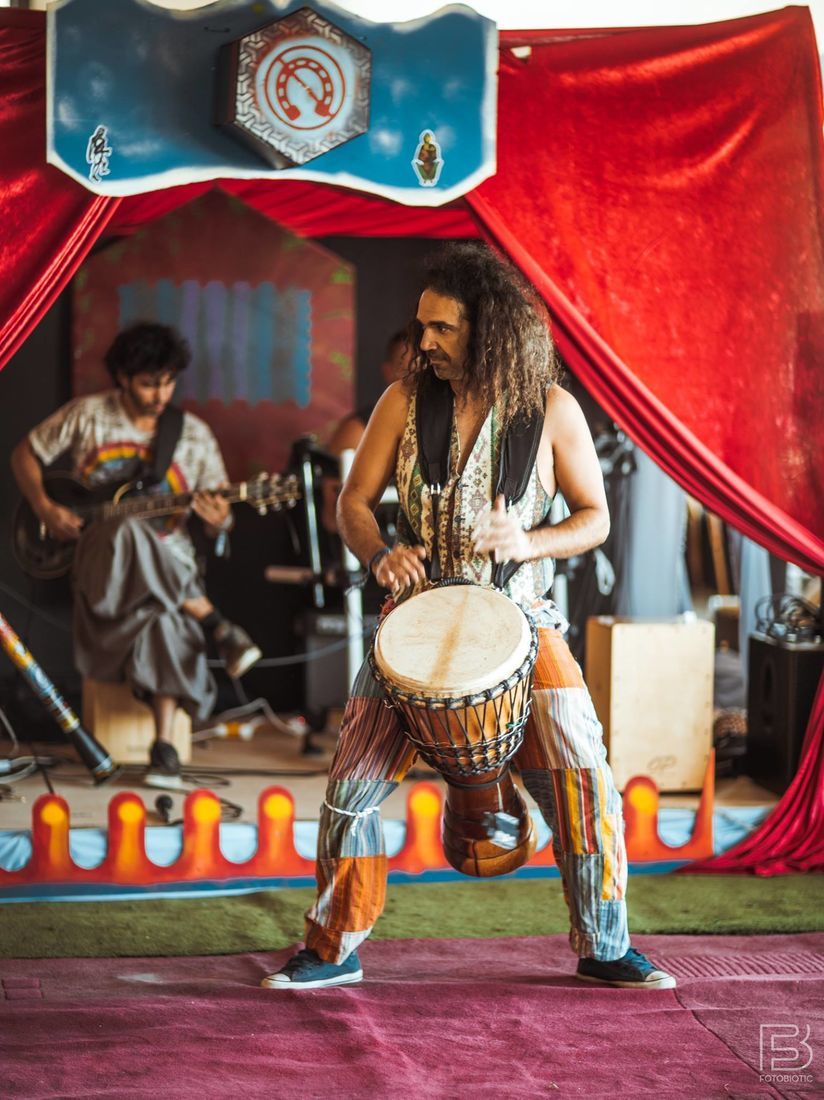 Body Percussion and Rhythm Workshops
Ronen Shoshan - promoting wellness through beats.
Ronen's Spanish, Northern African and Middle Eastern roots are blended into his unique style of drumming. Through drumming and body percussion workshops around Australia and overseas, Ronen's way of teaching is very intuitive and unique. Private lessons and music ensembles available to book for your Phoenix Park event.
Body percussion and Rhythm Workshops - Click here to see more
Creative writing and sound exploration - A rapping workshop. Learn how to express yourself through rhymes and beats, the basics of rhythm and phrasing and write and perform a short rap song. Through GarageBand you will be able to produce their own track too!
Gamification of English learning - Ronen has developed a program that uses games for language teaching. This program is fun and engaging and been tested on ESL students as well as high school students. The 'fun and games' aspect of it encourages students to feel less intimidated to speak in a foreign language.
Music live performances - Ronen plays in an electro-acoustic band that engages the crowd with high energy beats. They combine electro dance music with live instruments playing and can also incorporate Azra the interactive belly dancer, Tribal dancers or an amazing hoola hoop artist to their shows.
Ronen is amazing!! - Highly recommended - email mybodypercussion@gmail.com or call on 0421 469 629
---
Mister Ants
Follow Anthony Verity as he beetles across the the great Victorian landscape performing Wacky Comic Mime Shows in Kindergartens and Schools.
Statue Shows available for Festivals and Corporate Events.
Or follow Mister Ants on facebook to see his Statue Street Shows!
Contact Anthony on 0409956594 or see his website here.